Here at Matière Grise, our aim is to share our passion for metal so you can appreciate its beauty and endless possibilities. We treat metal like a precious material, giving it our full attention and nurturing it in our hands until it becomes a desirable and durable piece of furniture.
Our commitment
Since the brand was launched in 2005, we have made it clear that manufacturing in France is part of our DNA. Located in an area which is a hotbed of industrial skills, our workshop draws on its cutting-edge expertise to bend, weld and paint metal and guarantee our products are of immaculate quality.
We are conscious of today's challenges in terms of our company's environmental impact. Metal is our raw material, be it steel or aluminium, and this has been widely collected and successfully recycled for many years. Whenever we create a new product, we always strive to extend its life cycle by ensuring it is durable and recyclable as well as stylish.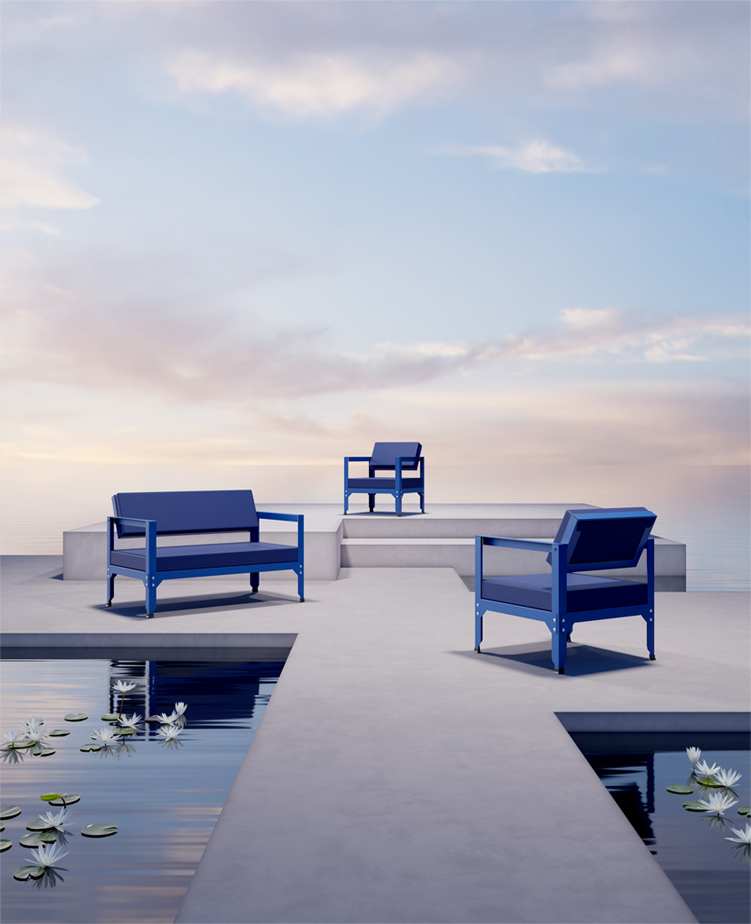 The workshop
All our products are made to order by a dedicated team of experts in our workshop in Lentilly, near Lyon.
From perfecting the very best methods to producing pieces on a large scale, our workers are involved in every stage of the manufacturing process. Their dexterity is the key to your satisfaction.
Bending metal at the correct angle, welding to produce a neat, even finish, powder coating to add colour and carefully packaging the product; day after day, they repeat these processes until everything is perfect. They bring the metal to life by adding softness and colour, thereby producing immaculate quality furniture.
Our style
Our furniture is designed to suit imaginative, liberated and laid-back lifestyles. For indoor or outdoor use, our units have a timeless look as well as being hard-wearing and durable.
When creating our products, we work with designers from a wide range of backgrounds who all share our desire to produce versatile, stylish furniture that conveys a unique, liberated feel.
This notion of uniqueness, imagination and freedom shines through our collections via the endless ways your product can be personalised; an extensive range of colours and many variations in sizes are available, and your furniture can be used indoors as well as outdoors.
Your Matière Grise furniture is unique!
The team

Ruben
General Director / AD

Jonathan
Managing Director / CFO

Simon
Design Office Designer

Julie
Communication & Marketing

Lise
Communications Officer

Foued
Welding

Jean-Michel
Painting

Huseyin
Painting and Packaging

Sophie
Sales administrator

Fabien
Production manager

Ginette
An accountant

Benjamin
Commercial FR North Zone

Julie
Commercial FR South Zone

Sébastien
Folder

Damien
Packaging