Axelle Vertommen
Axelle Vertommen is a designer and interior architect based in Antwerp. She proposes a strong and singular universe, composed of basic forms and brightful colours, which make you smile.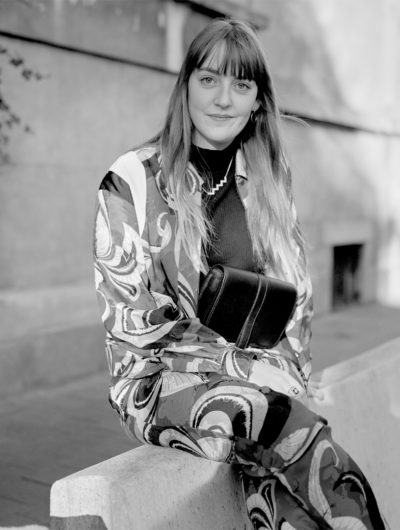 From an early age, Axelle Vertommen knew she wanted to be a furniture designer. Her parents often took her to design shops and she was always amazed by the pieces of famous designers she discovered on these occasions. Later she studied interior architecture and furniture design.
Axelle Vertommen develops a personal universe characterised by strong contrasts of colours, shapes and materials. Her creative vocabulary is undeniably inspired by modernist architecture, as well as by the Memphis movement. The function is always at the heart of her thinking, her projects are born of a necessity, which she joyfully sublimates. She describes her work as "Furniture and interiors that put smile on your face!"
For Matière Grise, Axelle Vertommen has created Brion, luminaires inspired by the funeral complex built by the brutalist architect Carlo Scarpa in memory of Giuseppe Brion, an Italian businessman, at the request of his wife. Taking up certain lines of this architecture, Brion, in the hollow of its geometric folds, reveals an indirect and warm light.
Matière Grise creations by Axelle Vertommen
Brion
by Axelle Vertommen
A partir de 385 €
Brion
by Axelle Vertommen
A partir de 385 €
Brion
by Axelle Vertommen
A partir de 405 €
< Revenir aux designers