Quaglio Simonelli
Quaglio Simonelli is a design studio created by two Italian designers, Andrea Quaglio and Manuela Simonelli, both graduates of the Università del Progetto, in Reggio Emilia. They currently work in Paris.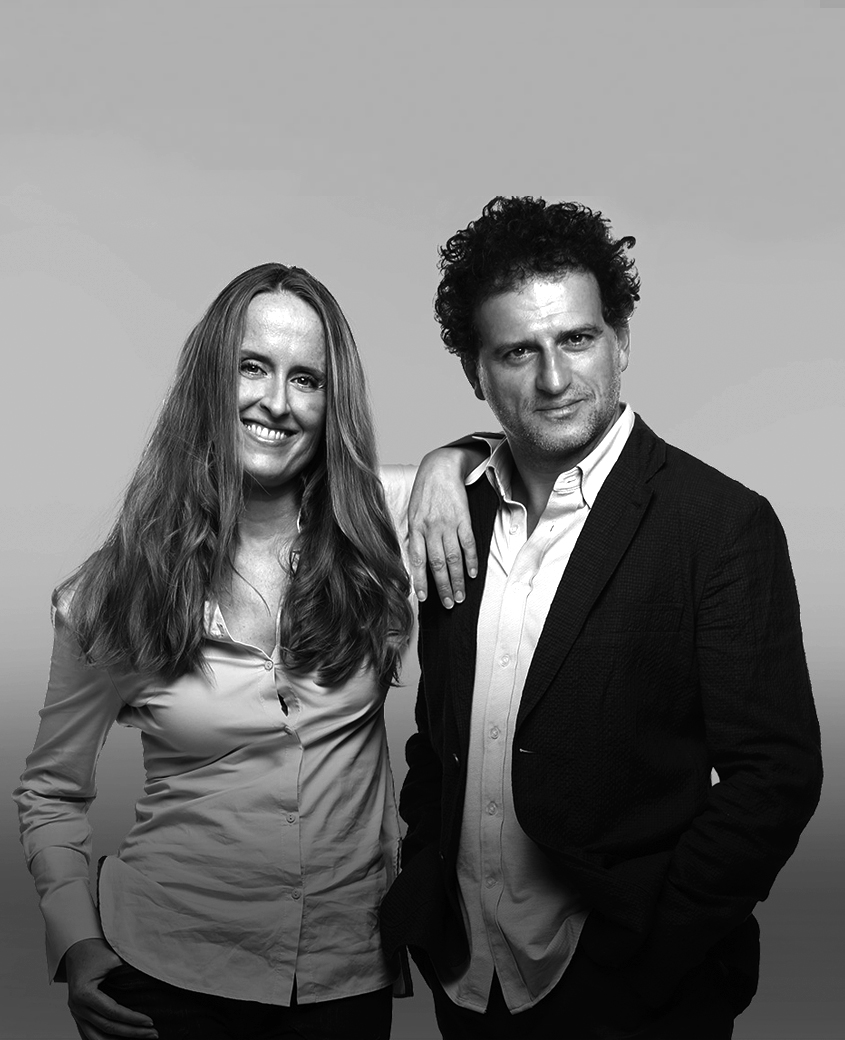 After starting out, and their two year collaboration with Philippe Starck, Andrea and Manuela decided to create their studio to offer their design services to various sectors, convinced that rich creativity springs from diversity.
Their products are the result of the encounter between two complementary sensibilities, sustained by their background, their creative view of the world around them and the change they wish to bring about. They design technological products, create furniture and decorative objects, and create visual identity and design for beauty products, alternating an industrial rationale with an artisanal approach. They design objects which are familiar in appearance, but which reveal unexpected and poetic aspects.
Their philosophy: never see things as they are.
For Matière Grise they have created Ponant, a system of stackable side tables. When stacked, with some parts covered and some uncovered, multiple combinations of colours are created: light, understated, sophisticated…